To deliver high-quality products reliably with certainty
[Integrated production]

Kuwayama has four production bases in total: in Japan, Thailand and China, all of which conduct integrated, start-to-finish production from meltdown of ingots to completion of final products.

[Reliable quality]

To ensure and maintain the "Kuwayama quality", Kuwayama conducts strict quality management including grade and authenticity inspections during the raw and other materials stage and thorough product inspection prior to shipment. By establishing a framework driven by the motto "Quality First" that facilitates continuous improvement of the quality of its overall business activities globally, Kuwayama delivers attractive products with reliable, trusted quality.

[Fully coordinated system]

Not only in Japan but also globally, Kuwayama has established well-coordinated division of labor between its manufacturing plants by making effective use of characteristics and advantages of each plant, thereby ensuring even more efficient production.
Japan

Toyama Factory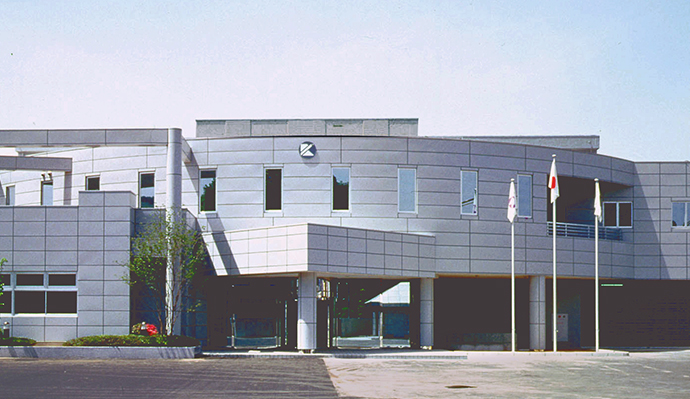 Key plant operating as the hub of Kuwayama's manufacturing and technical development
Location: Uozu-shi, Toyama, Japan Year of establishment: 1970
Toyama Factory is Kuwayama Group's hub plant that was among the first in Japan that established mass production system of chains, and now also provides technical support for overseas manufacturing factories. Under the strict quality management incorporating grade-assurance and in-process inspections, Toyama Factory manufactures high-quality products including machine-processed chains, specially-designed chains and CNC rings. Meanwhile, the factory is actively driving forward development of dedicated equipment and introduction of the latest equipment to create various designs. Furthermore, as the Company's R&D base, the factory is vigorously working on not only development of its own manufacturing technologies but also joint researches with universities and public institutions, joint development with machine manufacturers, and so on.
Main manufacturing items: Machine-processed chains, specially-designed chains, CNC rings (forged)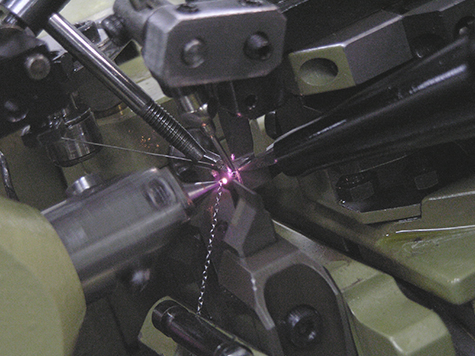 Thailand

Bangkok Factory

(CHRISTY GEM CO., LTD)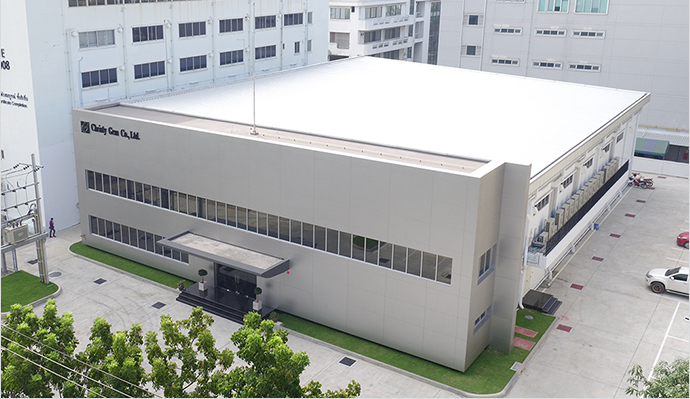 Manufacturing base producing high-quality cast products utilizing leading-edge production technology
Location: Bangkok, Thailand Year of establishment: 1993
As the largest manufacturing base for Kuwayama's cast products, Bangkok Factory manufactures products marketed mainly to Japan, the United States and Thailand, also engaging in diamond recutting. Thanks to its great location where jewellery manufacturing is an indigenous industry, the factory maintains competent human resources. With the introduction of state-of-the-art production technologies, including modeling by the 3D technology and microscope setting that enables elaborate stone setting, and also with a full-fledged design room, the factory manufactures a number of high-quality products including bridal products. Moreover, by establishing a bare-metal grade assurance, diamond inspection and other QA systems, the factory has obtained the accreditation of ISO 9001, an international standard for quality assurance.
Main manufacturing items: Cast (molding), diamond recutting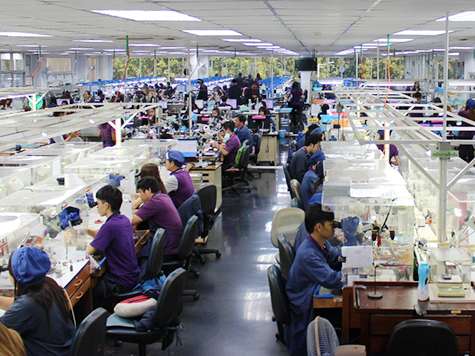 China

Wuxi Factory

(Wuxi Jinteng Jewellery Co., Ltd.)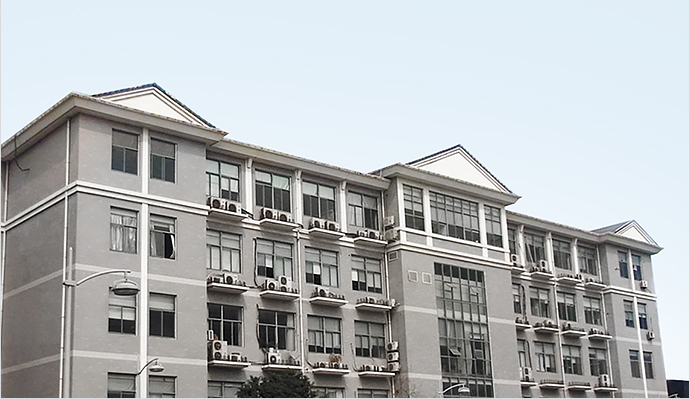 ※Room 2657 & 2658, 26th Floor, Oriental Plaza
Manufacturing base in China in thorough pursuit of "Kuwayama quality" as well to ensure high quality
Location: Wuxi, Jiangsu, China Year of establishment: 1994
As a manufacturing base for products for the Chinese market, Wuxi Factory manufactures machine-processed chains, CNC rings and other products, especially increasing the production volume of CNC rings in recent years. In addition to mass-production of CNC rings, the factory also engages in development of new products for the Chinese market. Just like made-in-Japan, this Chinese factory is thoroughly pursuing "Kuwayama quality" to ensure high quality, aiming at even higher quality.
Main manufacturing items: Machine-processed chains, CNC rings (forged)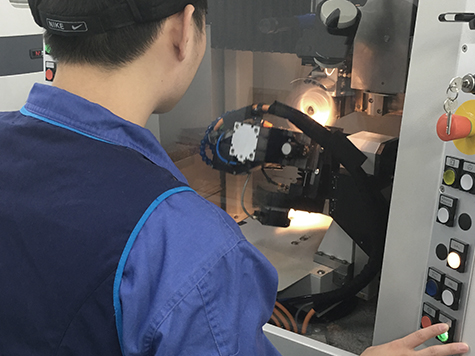 China

Guangzhou Factory

(Kuwayama Jewellery Guangzhou Corporation)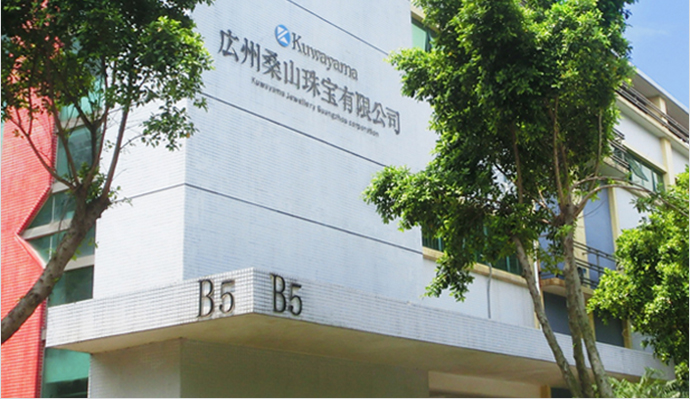 ※No.15 (B5), Second Floor, Shawn Jewellery Industrial Park
New production base manufacturing products for the Chinese market in coordination with Wuxi Factory
Location: Guangzhou, Guangdong, China Year of establishment: 2015
For the purpose of increasing the Group's manufacturing capacity in the mainland China, Kuwayama established this new factory in Guangzhou City where the jewellery industry is thriving and which is conveniently located for access to Hong Kong and Shenzhen. The coordination with Wuxi Factory in the same country, China, makes it possible for Guangzhou Factory to provide speedy response to Chinese customers. Now Guangzhou Factory is planning to further strengthen its manufacturing capacity to be better prepared to deliver "Kuwayama quality" products to more Chinese customers.
Main manufacturing item: Cast (molding)